Winterschool 2023
1st CLINTiRTG Winter School Kirchberg / Tirol,
January 08 – January 13, 2023
Hotel Sonnalp, Almweg 22, 6365 Kirchberg in Tirol



Programme
Sunday 08.01.23
10:00
Departure from Erlangen
∼14:00
Arrival in Kirchberg, check-in
16:00
Coffee and Welcome Reception
16:45
Opening
Session 1, Research Data Management
17:00
18:30
Reports & Experiences with OpenBis
18:30
Dinner
19:45
20:30
Social Event
Monday 09.01.23
Session 2, Chair: Thomas Koller
09:00
09:30
Project C01 Wasserscheid (Daniel Kremitzl)
09:30
10:00
Project C02 Steinrück (Afra Gezmis)
10:00
10:30
Project C03 Libuda (Roman Eschenbacher)
10:30
PhD students: project-oriented group work; PIs: Status quo report and discussion on CLINT status, new funding
16:30
Coffee & Get together
Session 3, Chair: Johannes Frisch
17:00
17:30
Project C04 Mayrhofer / Virtanen (Yunsheng Qiu / Michael Strebl)
17:30
18:00
Project C05 Kasian / Libuda (Olga Kasian / Juntao Yang)
18:00
18:30
Project M01 Görling (Julien Steffen)
18:30
Dinner
Session 4, Chair: Erdmann Spiecker
19:45
20:30
Guest Talk: "Stabilizing on a slippery slope: electron microscopic insights into reaction induced dynamics"
Prof. Marc Willinger, TU München
Tuesday 10.01.23
Session 5, Chair: Olga Kasian
09:00
09:30
Project M02 Smith (Arsha Cherian/ Mattia Livraghi)
09:30
10:00
Project M03 Zahn (Simon Trzeciak)
10:00
10:30
Project M04 Harting (Francesca Pelusi)
10:30
Social Event
16:30
Coffee & Get together
Session 6, Chair: Olaf Brummel
17:00
17:30
Project A01 Bär / Papp (Tzung-En Hsieh / Michael Moritz)
17:30
18:00
Project A02 Unruh (Santanu Maiti)
18:00
18:30
Project A03 Spiecker / Felfer (Simon Carl / Nora Vorlaufer)
18:30
Dinner
Session 7, Chair: Peter Felfer
19:45
20:30
Guest Talk: "A microscopic view on nanoscale structural dynamics of oxide-supported cluster catalysts"
Dr. Florian Kraushofer, TU München
Wednesday 11.01.23
Session 8, Chair: Tanja Retzer
09:00
09:30
Project A04 Bachmann (Christhy Ruiz Madroñero)
09:30
10:00
Project A05 Thommes (Jakob Söllner)
10:00
10:30
Project A06 Papp / Wasserscheid (Christoph Wichman / Sharanya Nair)
10:30
PhD students: project-oriented group work; PIs: Status quo report and discussion on CLINT status, new funding
16:30
Coffee & Get together
Session 9, Equal Opportunities
17:00
18:30
Workshop: Unconscious Bias – how our brain t(r)icks (us) and how this influences our decisions
Coach: Dr. Iris Wangermann, Psychologist
18:30
Dinner
19:45
Poster Session
Thursday 12.01.23
Session 10, Chair: Matthias Weisser
09:00
09:30
Project B01 Meyer (Alexander Bergen)
09:30
10:00
Project B02 Ivanović-Burmazović (Valentin Zharkevich)
10:00
10:30
Project B03 Inayat / Vogel (Arooj Ahmed / Sophie Mayer)
10:30
PhD students: project-oriented group work; PIs: Status quo report and discussion on CLINT status, new funding
16:30
Coffee & Get together
Session 11, Chair: Paolo Malgaretti
17:00
17:30
Project B04 Koller / Steinrück (Ziwen Zhai / Daniel Hemmeter)
17:30
18:00
Project B05 Hartmann (Cindy Ly Tavera)
18:00
18:30
Project B06 Haumann (Sharmin Khan)
18:30
Dinner
Session 12, Chair: Hans-Peter Steinrück
19:45
20:30
Guest Talk: "Investigating Electrochemical Interfaces on the Atomic Scale"
Prof. Timo Jacob, Universität Ulm
20:30
Ceremony CLINT Best Paper Award & CLINT Outreach Award
Friday 13.01.23
Session 13, Chair: Jörg Libuda
09:00
09:45
Guest Talk: "Real-time surface microscopy of oscillatory H2 oxidation: from poly-Rh via RhO2 to supported RhM particles"


Prof. Günther Rupprechter, TU Wien

09:45
10:45
CLINTiRTG
10:45
11:00
Closing Remarks
11:30
Departure from Kirchberg
∼16:00
Arrival in Erlangen
Awards
CLINT Best Paper Awards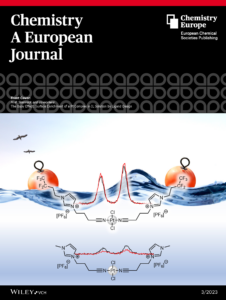 Daniel Hemmeter, doctoral researcher in Project B04
The Buoy Effect: Surface Enrichment of a Pt Complex in IL Solution by Ligand Design. D. Hemmeter, D. Kremitzl, P. S. Schulz, P. Wasserscheid, F. Maier, H.-P. Steinrück, Chemistry – A European Journal 2023, 29 (3), https://dx.doi.org/10.1002/chem.202204023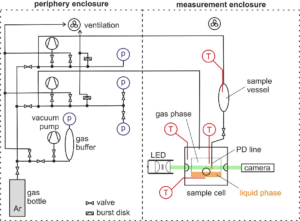 Ziwen Zhai, doctoral researcher in Project B04
Combined Surface Light Scattering and Pendant-Drop Experiments for the Determination of Viscosity and Surface Tension of High-Viscosity Fluids Demonstrated for Ionic Liquids. Z. Zhai, J. H. Jander, A. Bergen, J. Cui, K. Meyer, T.-M. Koller, International Journal of Thermophysics 2022, 43 (12), 178, http://dx.doi.org/10.1007/s10765-022-03103-z
CLINT Outreach Award
The CLINT Outreach Award is awarded to the teams presenting the CRC in our CLINT film for G'scheid Schlau in October 2021 and on the "Lange Nacht der Wissenschaften" (Long Night of Science) in May 2022.
G'scheid Schlau was the online format of a Long Night of Science during the Corona Pandemic. Together with the Pixel Campus from the Hochschule Ansbach a team of young researchers and PIs realized a nice film about our CRC.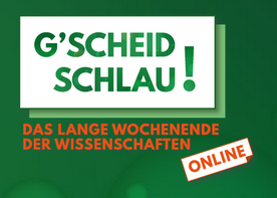 Team "G'scheid Schlau": Michael Moritz, Sharanya Nair, Marco Jimenez, Cindy Tavera, Giulia Magnabosco, Sharmin Khan Antara, Evanie Franz, Simon Trzeciak, Francesca Pelusi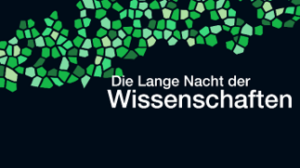 The "Lange Nacht der Wissenschaften" offers visitors the opportunity to experience first-hand how scientists are trying to meet the challenges of our time in many different disciplines.
Our doctoral students from CLINT explain in a vivid way what catalysis is and how we can reduce energy consumption and waste and save resources with good catalysts and thus make chemical processes more sustainable.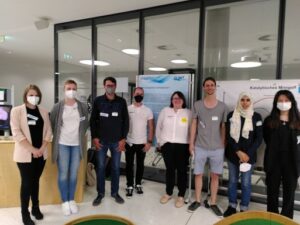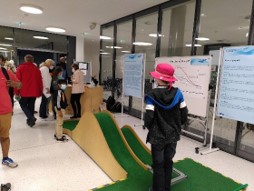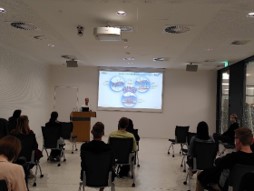 Team "Lange Nacht der Wissenschaften": Ziwen Zhai, Jakob Söllner, Evanie Franz, Simon Schötz, Daniel Kremitzl, Sharmin Khan, Hanna Bühlmeyer