Work and Family
As a part of CLINT there are various services, measures and strategies provided by the CRC or the Friedrich-Alexander-Universität Erlangen-Nürnberg as a whole to provide family friendly working conditions.
This Page provides an overview of these measures as well as references to services and institutions to contact for support.
CLINT strategies and measures
Family friendly working environment:
CLINT offers flexible and family-friendly working hours as well as the possibility of home office
Family-friendly hiring strategies:
We intend to mediate dual career contracts and provide temporary housing
Support for pregnant women:
Financial aid, counselling, reduced working hours are provided via the CRC
Child care and home care:
These services will be offered to incommers, in cases of emergency and both during conferences and holidays
FAU Strategies and measures
Dual Career service
Home office and part-time positions
Parent-baby office equipment
Day care contingents
Emergency care and holiday day care program
Kids Boxes
Services and Institutions

The Family Service coordinates and links diverse offerings for students, employees and their family members of FAU and Universitätsklinikum.
FAU Family Service offers support in all questions related to work-family balance.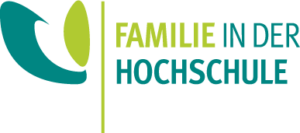 The initiative "Familie in der Hochschule" has been founded based on long practical experience from the network of equal name. Its aim is to anchor base support for the compatibility of family and studies, work and sciences at German universities.

The DCNN is an association of 17 academic institutions in northern Bavaria. The objective of the network members is to win and retain top academic professionals who are thinking about relocating to northern Bavaria with their partner.
The network supports these dual career couples and helps both partners to find a suitable placement and continue their careers. We can help you with: